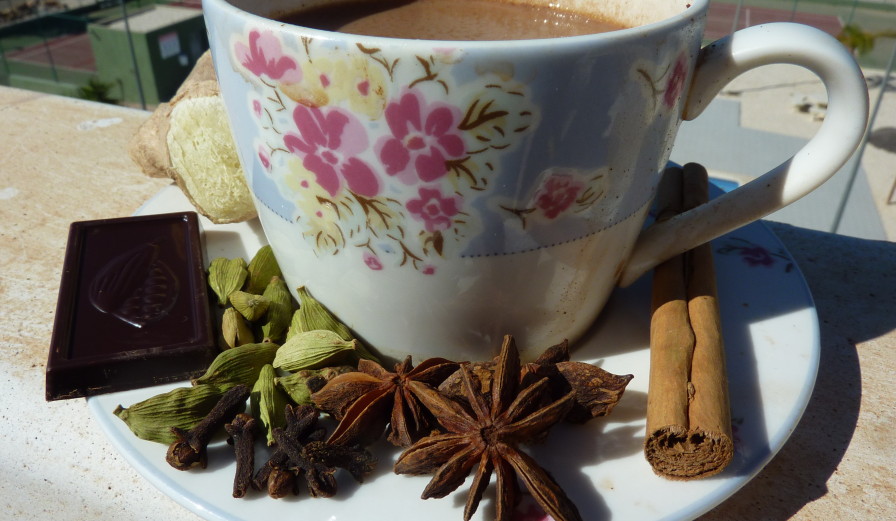 Try one of these fun add-ins to your cup of tea next time you brew a pot, or your first time trying it. You might not like them all, but you'll surely find one that you might just love too!
Lemon
Lemon is one of my must-have add-ins for my tea and one of the first add-ins to your cup of tea that you should try. Squeeze half the juice of a lemon to you next cup. It brings a slightly sweet and acidic punch that is also so healthy for your skin, liver and your blood. As a bonus, it's sugar-free and a great way to flavor just about anything. Lemon also has Vitamin C and is great to put in your tea if you have a cold or illness. It also helps your tummy if it is out of balance too.
Stevia
Oh, stevia- don't you just love it? I do! Pure stevia liquid or pure stevia powder is another fun add-in I hope you'll try in your tea. Calorie- free, from an herb and so much sweeter than sugar but containing absolutely no sugar at all, stevia makes any tea 100% better. You also need less of stevia than you do sugar, so it even saves you money over time, along with your waistline and health! I like to put it in all my teas, especially when my sweet tooth won't leave me alone. Stevia has also been proven to lower the glycemic index and promote good digestion.
Cinnamon
Cinnamon is such a warming, cozy spice. I put it in all my teas and smoothies for this reason. In hot or warm tea, cinnamon offers such soothing benefits that promote good blood sugar, healthy digestion and a nice warming touch to the tongue.
Ginger
Ginger root is another great add-in to try in your tea. It aids digestion, adds a slightly spicy taste to your tea, and you can use ginger root or powder, which will both work great. Ginger compliments lemon and cinnamon well too, so try using them together.
Mint
If you're not drinking mint tea, try adding a peppermint tea bag to your cup of tea. It adds such a satisfying and refreshing flavor. It is one of my favorite things to drink in the afternoon to settle my stomach and give me a little alertness to keep me awake. Mint is naturally refreshing and aids digestion, prevents and treats bloating, and can help tame anxiety. It also has a slightly sweet taste which is really nice too.
Basil
You might think I'm crazy here, but I love making basil green tea. I steep a basil leaf in my pot of green tea, add stevia, and I'm all set for one amazing, calming drink. Basil is so great for anxiety and it sends relief throughout the entire body. It is also refreshing, so if you're a little fatigued or not feeling well, adding some basil to your tea can wake you up and make you feel a little better. You can also use dried basil for the same effect, though I prefer fresh.
Roobios
Lastly, I'd like to ask you to add a rooibos, or red tea, to your cup of tea next time you make some. You can also try rooibos alone, but it is also a fun idea to add it to your cup of tea as well. It goes great with just about any tea form, and offers a really deep, sweet and refreshing taste I enjoy. It is also full of antioxidants, caffeine-free and incredibly great for your skin and fighting acne. You can find it sold in stores as rooibos or red tea, since it comes from the African bush known as the red bush.